Elizabeth at South England Conference VIRTUAL Camp Meeting
June 14, 2020

-

June 20, 2020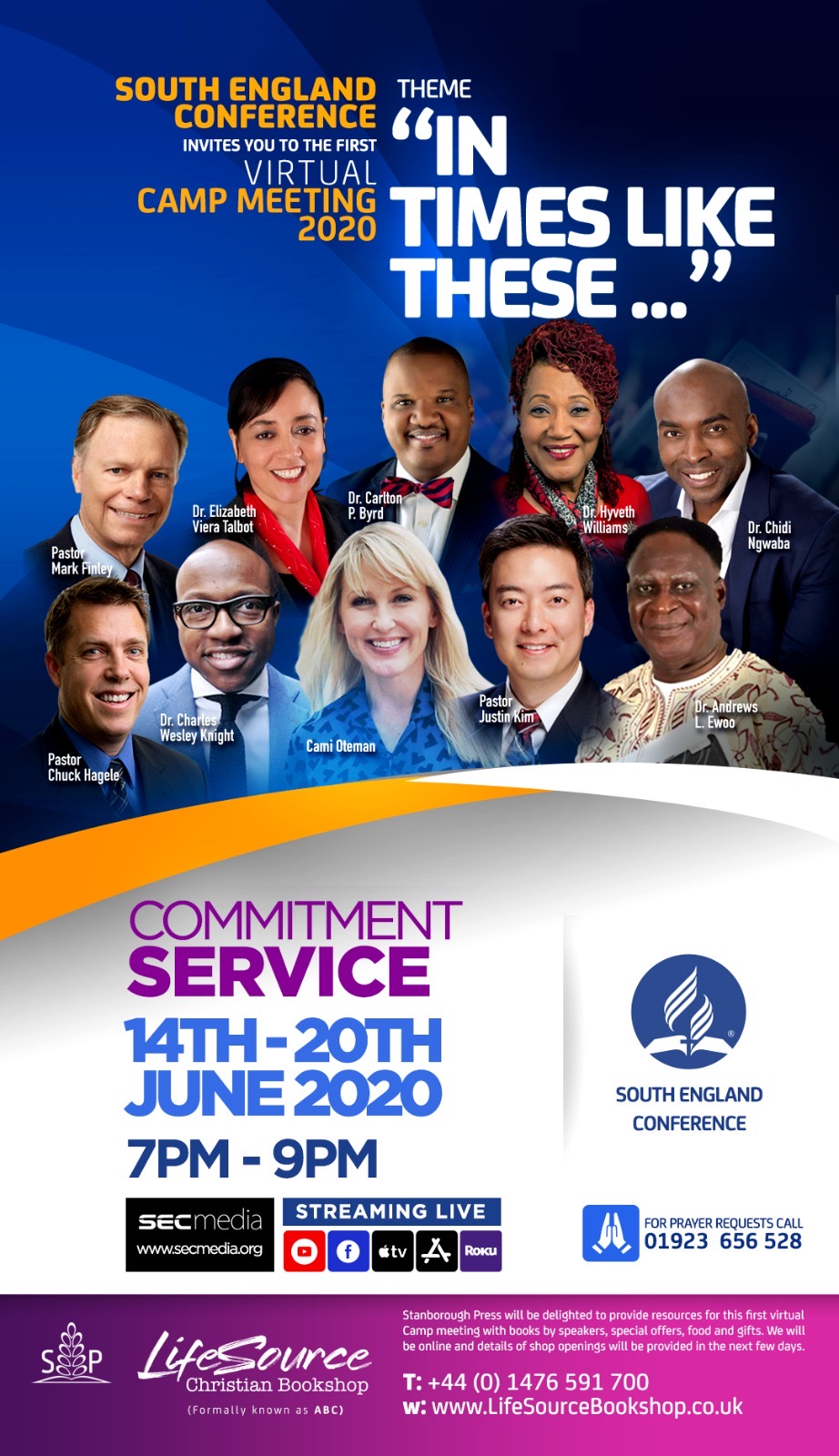 Join Elizabeth Talbot at a VIRTUAL Camp Meeting presented by the South England Conference. "In Times Like These.." Sunday June 14th at 7:00PM ENGLAND time.
If you plan to join within North America, we are conveniently sharing a more familiar time-zone schedule! You can tune in 11:00AM California, Pacific Time.
Streaming live via the SECmedia online platforms: South England Conference website secmedia.org, ios app, or just search for 'secmedia' on Youtube, Facebook, Apple TV, or Roku.